Riptide by
Susan Hayes
Description:

Rory Frazier is destined to be the next leader of Kismet Cove, a secret colony of seal shape-shifters known as selkies. The catch? Rory can only claim his birthright if he and his blood brother Evan Sinclair find a suitable mate.
Jessica Jones has come to Tofino to reclaim her life and move on from the grief of her mother's death. Jess just wants time alone and space to heal, but kismet has something else in store. After a rogue wave sweeps her out into the frigid Pacific Ocean, Jess is rescued by two handsome men who heat her blood and help to heal her wounded heart.
Time's running out for Rory and Evan. They need to present the colony with their chosen mate and tell Jess the truth about who they really are. When their secrets are finally revealed, will their newfound love survive, or will the emotional riptide tear the three of them apart forever?
Review:
Holy Moly! Talk about a spicy read! Not for the faint of heart but definitely for those who want to spice things up a bit. The men on the cover do not do this book justice! Jess returns to a cottage her mother left her that she frequently visited as a kid. Upon her return she meets these 2 hunky, handsome men who both want her. I wont give the story away but-whoa baby! It's not just one of these books that is just XXX each page. There is a good story here. What Jess doesn't know at first is that her boys are shapeshifters. Both Rory and Evan make wonderful book boyfriends! As
Mr. Rowling's
would say, "They do not disappoint!"
• 3 copies of
Riptide
, Kismet Cove 1
PDF, Epub or Mobi
• 3 copies of
Windswept
, Kismet Cove 2
PDF, Epub or Mobi
a Rafflecopter giveaway
About the Author:
Susan lives out on the Canadian west coast surrounded by open water, dear family and good friends. She's jumped out of perfectly good airplanes on purpose and had lunch next to royalty by accident. She's passionately in love with the written word (and a few of her more hunky creations.)
Writing is her joy, her escape from reality and the only way she knows of to quiet the nagging harridan of a muse she claims the universe assigned to her.
Social Links:
Website

●

</ span> Twitter</ a>

●

</ b>

Facebook

●

</ span>

Goodreads





Buy Links:
Amazon
● B&N ● Bookstrand ● Kobo </ b>




Tour Coordinator: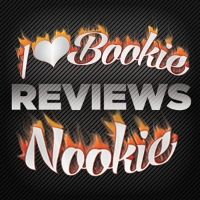 Please check out the other stops on this tour today:
Check out the entire schedule of the 18 Holiday Party Blog Tour stops & participating bloggers HERE.